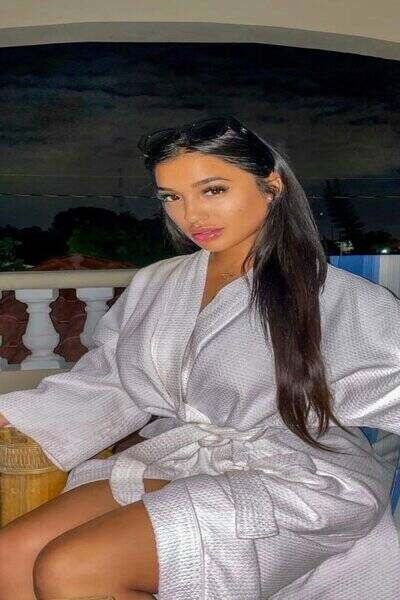 MODENA
My name is Modena.
I'm mid-twenties, French, size 6 to 8, 5'7″ tall, with soft C cup breasts. I have brown eyes, beautiful features with high cheekbones, silky skin, long legs and very long brown hair that tickles and excites.
Likewise, I'm classy, easy-going and spontaneous, but with attitude to match. Men have described me as beautiful, passionate, sophisticated, charming, sympathetic, kind, sexy and mischievous. When we meet, I will be completely devoted to making the best of our time together. I enjoy giving and receiving sensual pleasure and have a very high libido. I adore intimacy and the feeling that will come when we both feel connected, wanted and satisfied.
My sole purpose will be to infect you with my laugh, looks, and body, and leave you with an impression that will linger in your mind until our next meeting. I'm fascinated by the sensuality of the lips and deep French kisses drive me wild, especially when you're deep inside me – I'm the perfect mix of the sweet girlfriend and the insatiable slut. Whether you like it soft, sensuous and slow or a fast and furious fuck (I love those too!) our time connecting is just as important and special to me as it is to you. I take so much pleasure in getting to know you and your deepest desires and want you to leave feeling totally connected, with your mind fully blown. When you step into my world of the play, anything is possible! Be it an hour, an evening or a seductive weekend away, you will have my undivided attention, sexy affection and enjoy my tender sensuality. And trust me when I say, my fantasy is absolutely to be yours… why don't you whisper in my ear and tell me what it is?
For more about me, please visit my website on the "When can we play" section below.
Kisses,
Modena