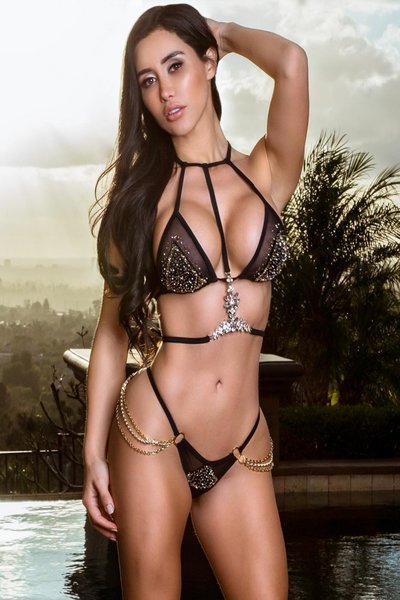 LISA
My body is petite and tight but with curves that are sought across the country, a booty that is spank able and a magnificent, full E cup bust for your pleasure. If you happen to be a "boob and ass man" then look no further as I have both in bountiful supply, ready for your attention!
I keep myself fit and healthy and have a love for down to earth, friendly conversation. Not only will my charm and beauty take your breath away, but I have the moves to seal the deal also. A little about me: I love dark chocolate and lilies, and heady perfumes that are unique and often unknown. But my femininity truly shines through with my penchant for adorning black lacy lingerie, suspenders and garter belts. Please ask what my favorites of the moment are when arranging our date – I would love to wear some for you so don't forget to ask when we are connecting through communications.
Like a lover in the bedroom, I question, why just the bedroom? I take the chance to indulge and be playful wherever and whenever we may, so I hope you'll be able to keep up with me. Sexual encounters with me are a cardio adventure, the survival of the fittest (just joking!). I love to push sexual boundaries and can extend myself to the utmost of XXX sexual adventure. A generous serve of deep-throating oral, tantalizing anal play, don't forget the anal sex, all the while playing in intense, extreme and boundary-pushing PSE ways.
All the while, I love to have a good laugh and chat away in my own bubbly and intimate way. If you're shy or a bit uncertain, don't be concerned as I'm sure to make you feel undeniably comfortable as my personality is genuine and engaging. I'm complete with you when we are together. I'd love to hear about the places you've traveled, and I'd love to share my stories with you, too. Not only that, but I'm not just the pretty doll but a confidante, buddy, genuine lover and girlfriend of the moment.
Miss Lisa