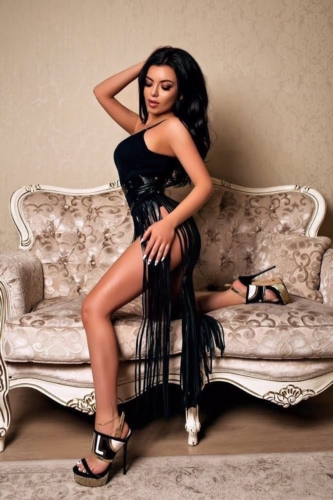 GIANNA
Gianna exudes class, style, and sophistication. With a sexually imaginative mind, and coupled with her infectious personality – Gianna will drive you wild, with that porn star twinkle in her eye. Sexy, with a gorgeous smile, GG bust, and inquisitive mind, Gianna is a combination of beauty, sexuality, and intellect. A self-proclaimed lover of life; a woman who adores men, Gianna effortlessly engages in conversation as she makes her companion feel confident, comfortable and completely at ease. Naturally an optimistic, charismatic and emotionally intelligent woman, Gianna always makes those around her feel instantly at ease. She will take the time to understand her lovers. Share your fantasies with her, and allow Gianna to discover your sexual desires – for when you surrender yourself to this goddess, the true pleasure begins. Gianna considers chemistry to be of absolute importance, always inviting uncensored, uninhibited sexual expression in her pornographic style bedroom sessions. Possessive of an insatiable appetite to please, worship and tease, Gianna will strive to accommodate any cheeky encounter you wish to explore. University educated, open-minded, impeccably styled and wickedly imaginative; Gianna will captivate you with her charisma, poise, and charm. Whether you are exploring your wildest fantasies in the privacy of her luxury apartment, or in the intimate company of a divine dinner date, Gianna is the perfect companion for each and every occasion. Looking for true intimacy rather than simply great sex?
Enjoy Gianna's 'Bedroom Eye's; Experience'; a passionate encounter filled with sensual pleasures between you and an oh-so-willing partner. Filled with witty and intelligent dialogue, sensual touching and mutual pleasure, Gianna's Bedroom Eye's experience will have you coming back … again, and again, and again.
Includes Deep and passionate French kissing, bare back blow job, pussy licking and fingering, mutual natural oral, vibrator play, rimming (on Gianna) intensely satisfying sex, multiple shots of orgasmic bliss. Come on body, stimulating conversation, relaxing massage, and time to recover. Rest assured, you'll need it.
Miss Gianna