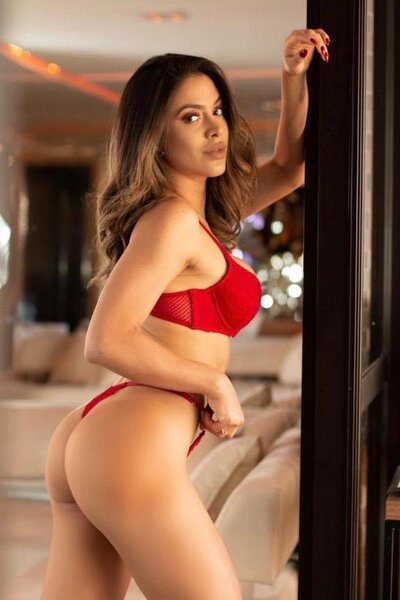 DIANE
Hello gentlemen, ladies, and couples,
Welcome to my world of enthusiastic, indulgent and A+ reviewed XXX lovemaking.
I'm a young and head-turning woman who is driven by erotic pleasure, with a smile that will steal the show and a laugh and ease that will undoubtedly take your breath away. My personality is infectious – bubbly and giving, animated and lovingly down to earth. I aim to please and take pride in my chosen career. My exceptional reviews and loyal following of clientele are a testament to the depth of care I put into my escorting liaisons. You are not meeting a novice, a rookie, when visiting me. You are meeting a professional who puts her heart and soul into her erotic endeavors. No request is too "out there", nothing is too far from my reach when it comes to satisfying you. I have not become jaded by my escort affairs, rather, I am inspired to strive further, to push my boundaries and to become better and better. As a fine wine tastes more refined and exquisite with age, so do I as I grow from the pleasure of my sensual encounters.
Pair my gorgeous, full pouting lips with the twinkle in my deep, sultry eyes, and I'm sure to have you under my lovemaking spell in a heartbeat. My genuine and unabashed persona manages to capture the heart of men in my company. I'm told finally they are meeting someone who cares, who is like an old friend meets ex-lover. Your woes, joys, and experiences are a welcome conversation with me. Should you need a shoulder, just as much as you need sexual release, then you have stumbled upon the right woman for the job! My body is genuinely petite, as you will notice in my photos. My photos depict myself exactly as I am in the flesh – there's no need for retouching when the gods have blessed you with such divine genes. Me hair is lusciously long, my face breathtaking, beautiful and flawless.< I am not an average looking woman attempting to make myself look or sound better than I am in real life – my face, body, and attention to details with my looks are up there with the most elite of feminine perfection. I'm told my face is one of my best features, with high, sharp cheekbones and pouty lips to rival Angelina Jolie.
Miss Diane